Cricket enthusiasts and fans of Jofra Archer have reason to celebrate as the 28-year-old pacer's journey to return to international cricket and chase his World Cup dreams takes a promising step forward. Archer's resilience and determination have been evident as he bowls off a full run-up in the Oval nets during England's preparations for the third one-day international against New Zealand.
Despite his extended absence from the game, England remains hopeful that Archer will be fit to travel to India at the end of the month as one of the three reserve players, with the potential to make a significant impact during the tournament. While he is not currently part of the squad for the New Zealand series or the subsequent games against Ireland, his return to the practice nets signifies a step closer to fitness and a potential comeback.
David Willey, Archer's teammate, expressed optimism about Archer's progress, stating, "He looks in a good place. everyone knows how good he is, what he's capable of, and how he can impact games, so to have him close or not far away from being fit is fantastic news." This sentiment reflects the anticipation and excitement among cricket fans worldwide, who eagerly await the return of one of the game's most exciting talents.
Archer's journey to recovery has also been aided by none other than cricket legend Andrew Flintoff, who has recently been participating in training sessions with the England team. Archer's association with Flintoff, who himself overcame a near-fatal car crash, has provided a unique opportunity for mentoring and support during his rehabilitation.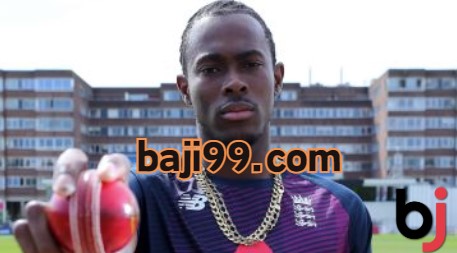 While Archer's return is undoubtedly the focal point of this story, David Willey's contributions to the England squad should not be overlooked. Willey has been in fine form, taking four wickets in the first two games of the series and showcasing his batting prowess. With his all-round capabilities and a remarkable fitness record, he aims to secure a spot in the final 15-man World Cup squad, set to be announced on September 28. As Willey aptly puts it, "Me staying fit, touch wood, is probably an asset to the group."
However, uncertainty still looms over the World Cup squad, as coach Matthew Mott contemplates possible adjustments to accommodate emerging talent like Harry Brook. Willey's journey has been filled with highs and lows, including being dropped from the squad that won the World Cup in 2019. Yet, his dedication and passion for the game remain unshaken, illustrating the competitive nature of professional sport.
Jofra Archer's return to the cricketing arena and his aspirations of representing England in the World Cup serve as a testament to his resilience and the unwavering support of his team and fans. As the cricketing world watches his progress with bated breath, the story of Archer's return and the dreams he chases exemplify the indomitable spirit of sportsmanship and the pursuit of excellence on the international stage. Archer's journey is a reminder that in the world of cricket, anything is possible with talent, determination, and unwavering support.