The cricketing world is abuzz with the latest development in Pakistan's ODI World Cup squad, as Hasan Ali has been drafted in to replace the injured Naseem Shah. This change in the squad comes as a significant blow to Pakistan's pace attack, and it's important to analyze the implications and factors surrounding this decision.
The primary reason for Hasan Ali's inclusion is the unfortunate injury to Naseem Shah. According to reports, Naseem suffered a shoulder injury during the Asia Cup, which has ruled him out of action for not only the World Cup but potentially several months. This is a significant setback for Pakistan as Naseem was considered one of the world's best bowlers, and his absence will be keenly felt.
Inzamam-ul-Haq, Pakistan's chief selector, expressed his concern over Naseem's injury, acknowledging his immense talent and the loss his absence represents. Naseem's injury has left a void in Pakistan's pace attack, and the team needed a replacement who could perform with the new ball.
Hasan Ali's inclusion was not a decision taken lightly. Inzamam highlighted Hasan's recent performances, particularly in the Lanka Premier League (LPL), as evidence of his capability. Hasan Ali is an experienced bowler who has represented Pakistan in major tournaments and has a track record of performing well in pressure situations. His ability to bowl effectively with both the new and old ball makes him a valuable asset for Pakistan.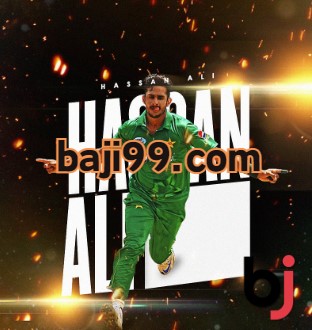 Moreover, Hasan Ali's presence is believed to infuse energy into the team, a quality that can be invaluable in high-pressure tournaments like the World Cup.
Pakistan's squad announcement for the World Cup was delayed for several days, primarily due to concerns raised by a disappointing Asia Cup campaign, where they finished at the bottom of the Super Four group. The team faced defeats against arch-rivals India and Sri Lanka, and injuries began to mount, with key players like Naseem Shah and Haris Rauf missing games.
Injuries aside, the team has also faced challenges in terms of logistics and travel, with multiple trips between Pakistan and Sri Lanka taking a toll on the players. These factors, coupled with the uncertainty surrounding Naseem's injury, contributed to the delay in the squad announcement.
Pakistan's World Cup campaign begins with a warm-up match against New Zealand on September 29, followed by another against Australia on October 3. Their first official game in the tournament is scheduled against the Netherlands on October 6 in Hyderabad.
Hasan Ali's inclusion in the squad provides Pakistan with a seasoned campaigner in their bowling department. However, the absence of Naseem Shah remains a significant setback. The team, currently ranked No. 1 in ODIs, will need to regroup and find its rhythm to mount a strong challenge for the World Cup.
In the world of cricket, as in life, injuries are an unfortunate reality, and the ability to adapt and make strategic decisions, as demonstrated by Hasan Ali's inclusion, is crucial in ensuring a team's success. Pakistan fans will be eagerly awaiting the World Cup to see how their team, with Hasan Ali as a key addition, fares on the global stage.